About us
Established in 21st Century, "SNJ DIAM" is a fast-growing Diamond Processing Company.
Recognized by the Indian Government as an Export House, "SNJ DIAM" imports rough diamonds, processes and exports polished diamonds to different regions globally.
"SNJ DIAM" is a company built firmly on traditions and values, the responsibilities of managing the company's activities have been now gradually passed down the family to the highly qualified and professional young generation, who now play a vital role in the key areas of purchasing, processing, marketing and overall management.
We source rough diamonds from various sources like Belgium, South Africa & Israel and export polished diamonds of various shapes and sizes to key markets of Europe, USA, Australia and Asia. We also have a strong presence in the Indian domestic market. The firm carries its manufacturing activities at Surat, India which benefits from the best workmanship available and using latest means of technology.
The company has a unique grading system, which comply to the international standards. The company can provide international certification of grading on customer demand from reputed laboratories like GIA (Gemological Institute of America), IGI (International Gemological Institute) and HRD Antwerp or other of customers' choice.
We have made inroads in the fields of e-commerce through our website www.snjdiam.com by catering to the B2B needs of our key customers. We have successfully provided our customers with 24x7 services and delivered polished diamonds to any location across the world within 48 hours.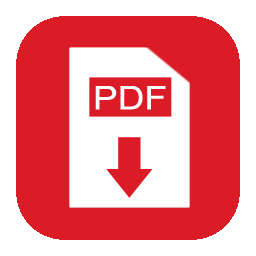 Ethical Bussiness Policy
Our Services
We provide a good and fast service to our clients & some of them listed below. We have the expertise to deliver shape/cut diamonds as per your choice. There are different departments in our company.Every department is handled by an individual person.If any customer has any doubt and wants any clarification then we will give a good reference to our customer. We have the major wholesale outlet in various countries. All good are 100% natural & they are inspected before its go for sales. We give in wholesale to our clients.
Regular supply program
As we get to know you and your requirements, we will be able to consistently and reliably supply you with diamonds you need, sorted by color, clarity, specific measurements and quantities. We offer you the reliability that comes with familiarity.
Special orders
Our stock contains a large range of stones, but there are times that customers have specific request that are difficult to fill. Our extensive industry experience and business relations enable us to satisfy specific request as quickly as possible.
Investment opportunities
Diamond Investments is one of our leading strategies. We offer our extensive knowledge in the diamond industry to companies that are interested in investing in diamonds. We provide guidance in choosing the right diamond for the specific customer as well as offering financial forecasts.
About SNJ
Shape
Carat
Color
Clarity
Cut
Polish
Symmetry
Hearts & Arrows
Fluorescence
Luster
Girdle
Culet
Extra Facets
About SNJ Grading System (SGS)
We educate our customers about our minute grading system on various factors. Due to this we can take full advantage to promote & increase our business through E-Commerce. We manufacture 0.30 cts to 10 cts sizes in Round, Princess, Marquise, Pear, Oval, Square Emerald, Emerald, Square Radiant, Radiant, Heart, Cushion etc. Grading is carried out according to rigorous criteria mapping with Labs of International repute & various other minute factors developed by our well Equipped Research Laboratory Team. In our laboratory we have taken care of each C's in depth so that you can visualize the stone in front of your eyes. Our grading is based on GIA system so there is higher chance of upward color certification in other Lab. To narrow down the price band we give (+) color & (+/-) clarity grading.
Contact Us
I would love to hear from you! You can contact us via any of the following ways.
Mumbai :
GW-1060, Bharat Diamond Bourse,
BKC, Bandra (East)
Mumbai - 400051